Welcome
Welcome to the Children's Room Page, where you'll find information on programs and links to other cool things available with your library card!
Summer Reading Program
The Woburn Public Library helps support the summer reading that schools require of students by providing a wide range of reading materials, including fiction and nonfiction books, audiobooks, easy readers, graphic novels, and magazines. The library summer reading program matches the Woburn Public Schools' requirements by offering a timed reading program, as well as a wide range of activities based on a statewide reading theme.
Children are invited to sign up for the reading program and can track their reading in a folder either from the library or from school. Any reading done counts! Meeting a weekly reading goal entitles the child to choose a discount museum pass of his or her choice. If the child reads a minimum of four weeks during the summer, s/he earns a reading certificate.  Presentation of the certificate when school starts in September is an automatic "A" for the summer reading grade.
The "Fizz, Boom, Read" summer reading programs are sponsored by the Friends of the Woburn Public Library, the Massachusetts Library System, the Massachusetts Board of Library Commissioners, and the Boston Bruins.
Click the button below for more information on this year's summer reading program.
Summer Reading Program Info
Preschool Programs
BabySongs
Ages infant through 5 years
Please see our Events Calendar for dates.
Time: 9:30-10:00 a.m.
Location: Study Hall
This is a music and movement program for the very young run by James Lepler of Kids 'N' Harmony. James plays traditional children's songs as well as original compositions. No preregistration is required. Come get the wiggles out!
Preschool Drop-in Storytime
Ages 2—5
Meets Thursdays, 10:30—11:00 a.m. from October to December and from March to May
Location: Children's Room
Themed stories, fingerplays and songs with plenty of opportunity for participation are the hallmarks of this program. Younger siblings are welcome to attend with parental supervision. No preregistration is required; just drop in! Please see our calendar for specific dates.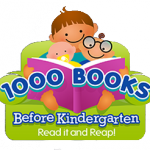 1,000 Books Before Kindergarten
This nationally recommended program encourages parents and other caretakers to read to infants and preschool children to make them Very Ready to Read by the time they start school.
School-Aged Programs
BookEaters
Grades 4—5
Meets 4th Tuesday evening from October through May, 7:00—7:45 pm
Location: Staff Room off the Children's Room
Students all read the same book, then meet each month to discuss it over snacks.  Some of the books we've read include Thunder from the Sea, Neil Flambe and the Marco Polo Murders, The Lemonade War, Belly Up, Hana's Suitcase, Leon and the Spitting Image, and Gossamer. At the end of each year, students compile a list of recommendations of great reads, which is posted in the Children's Room for other students to check. For books the BookEaters have recommended in the past 3 years, click here. 
Scrabble Club, home of the Woburn Word Wizards (W3)
Grades 4-8
Meets every Monday, 3:30—4:30 p.m. except during school vacations
Location: Either the Children's Room or the Study Hall, depending upon the number of players
Students in grades 4—8 learn the game of Scrabble, then pair off in teams of two to play against other teams. They are coached by Children's Librarian, Cynthia Fordham, as well as older, more experienced players. Students may opt to attend local, regional or national tournaments, as well as meet-and-greet events run by different Scrabble Clubs. Tip sheets, Scrabble dictionaries, and other resources, as well as practice, help players learn the skills to be at the top of their game.
Vacation and Holiday Programs
Check the website calendar, Facebook, and this page often to see what is coming up for periods when school's out!